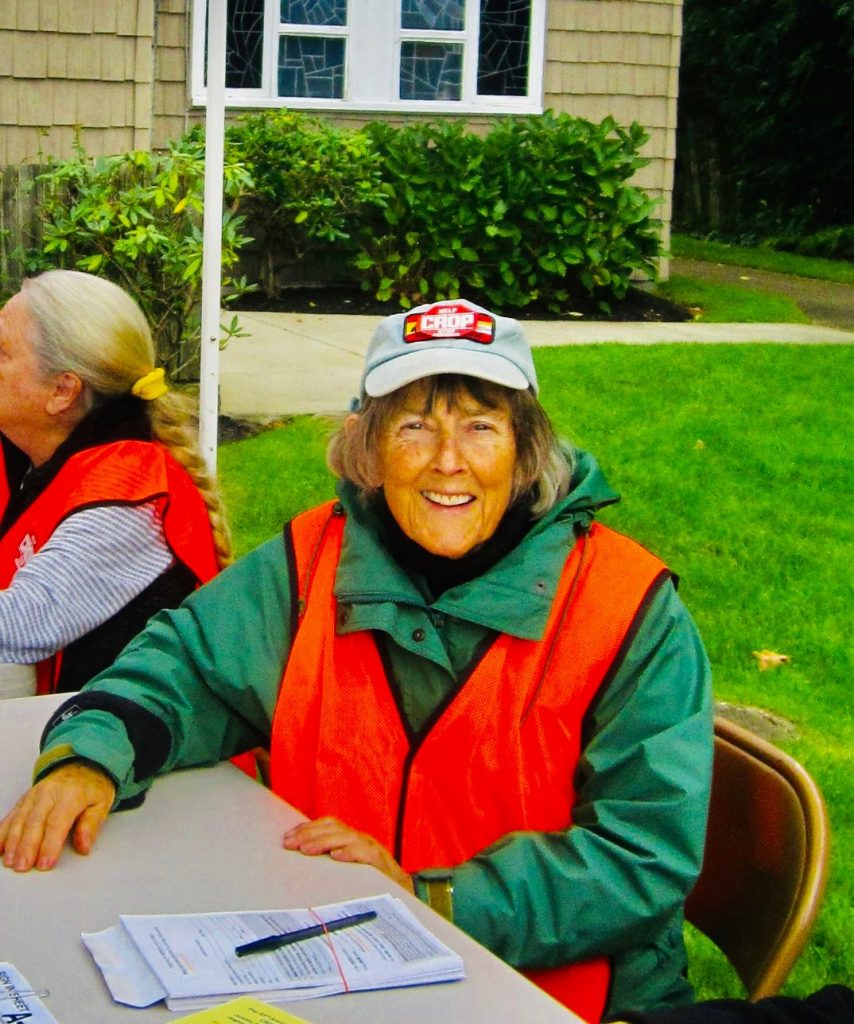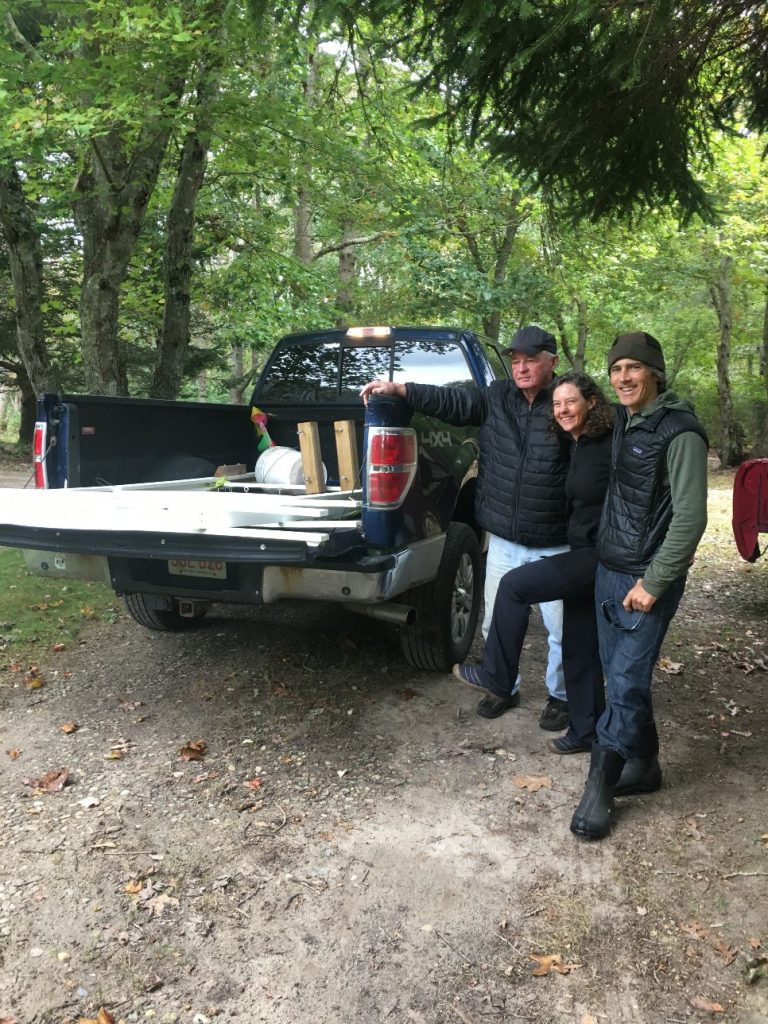 Emily, our team leader, rallied her family team to bring the arbor to St. Augustines for start and finish of the Crop Walk. Then walkers were singed in.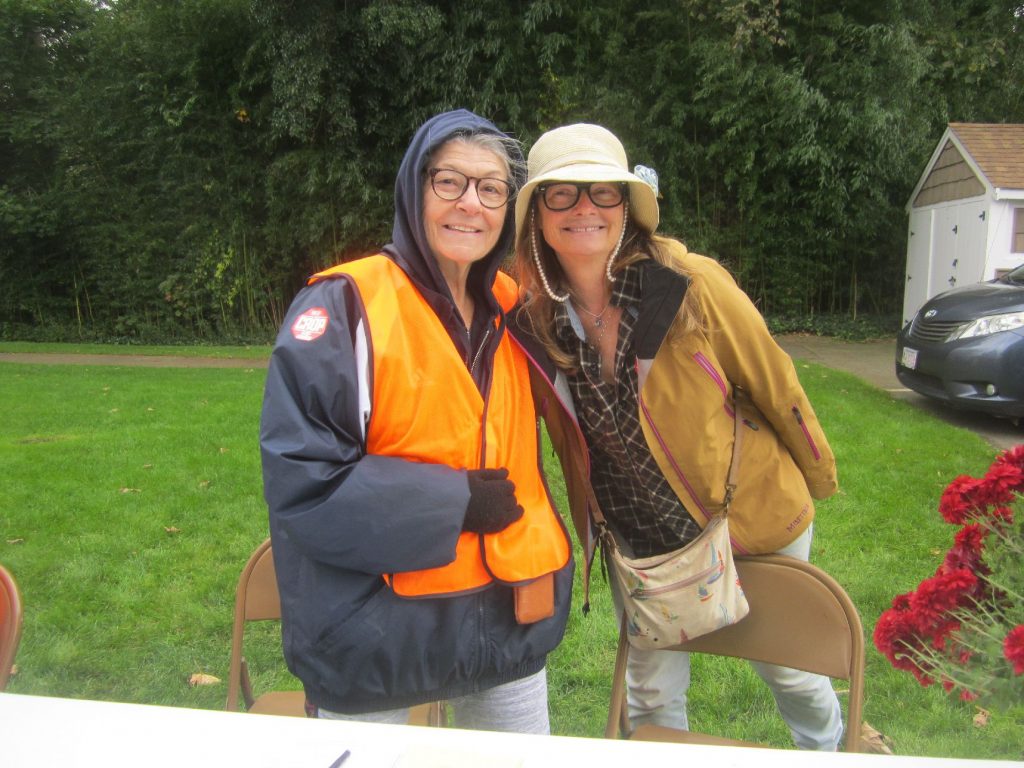 Claire and Marie at the sign in.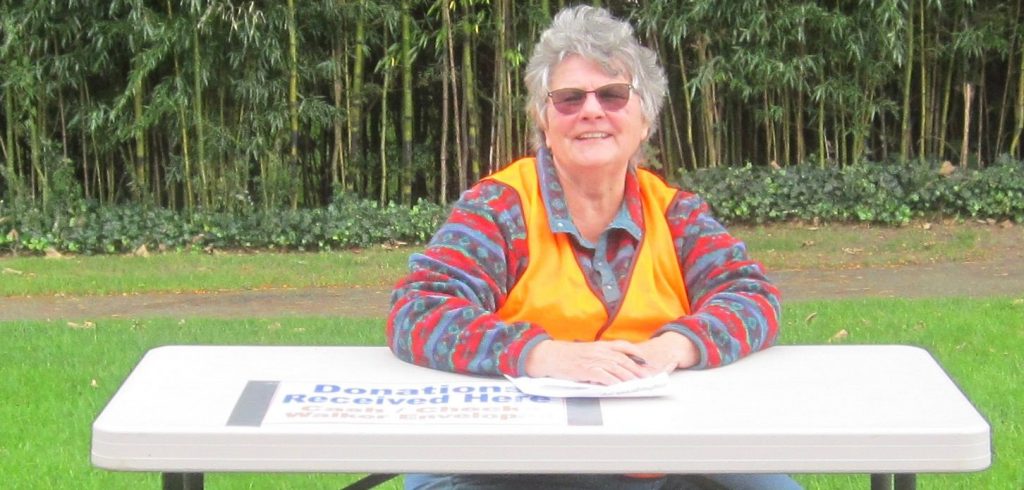 Charlotte took contibutions..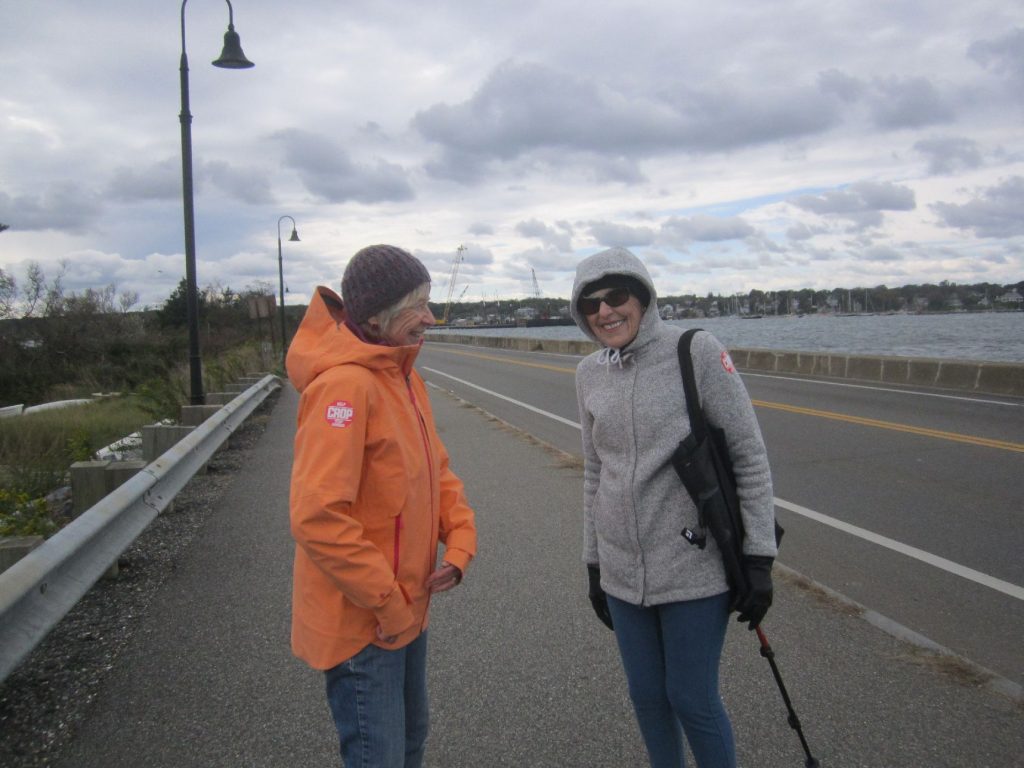 Walkers had brisk walk along the VH water front. Here are Nancy and Shirley on their way back from the bridge.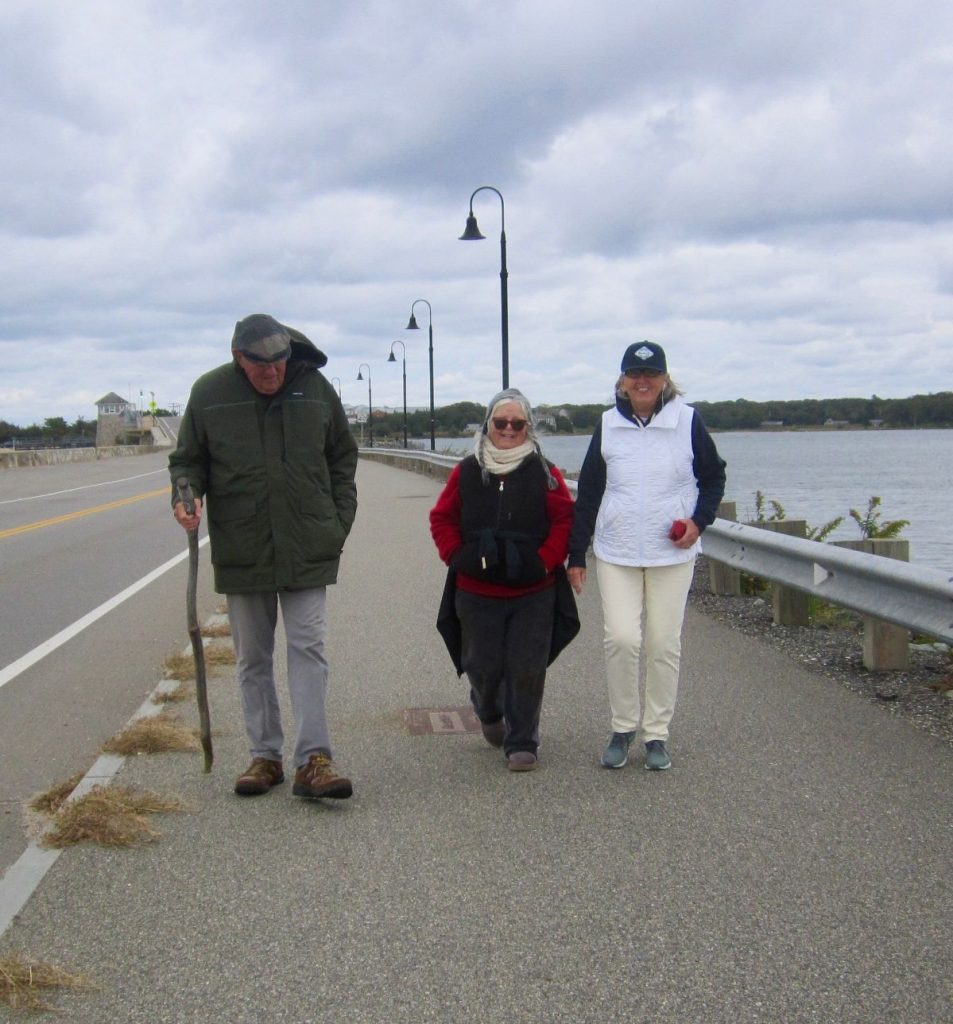 Kathy and Hal and Tony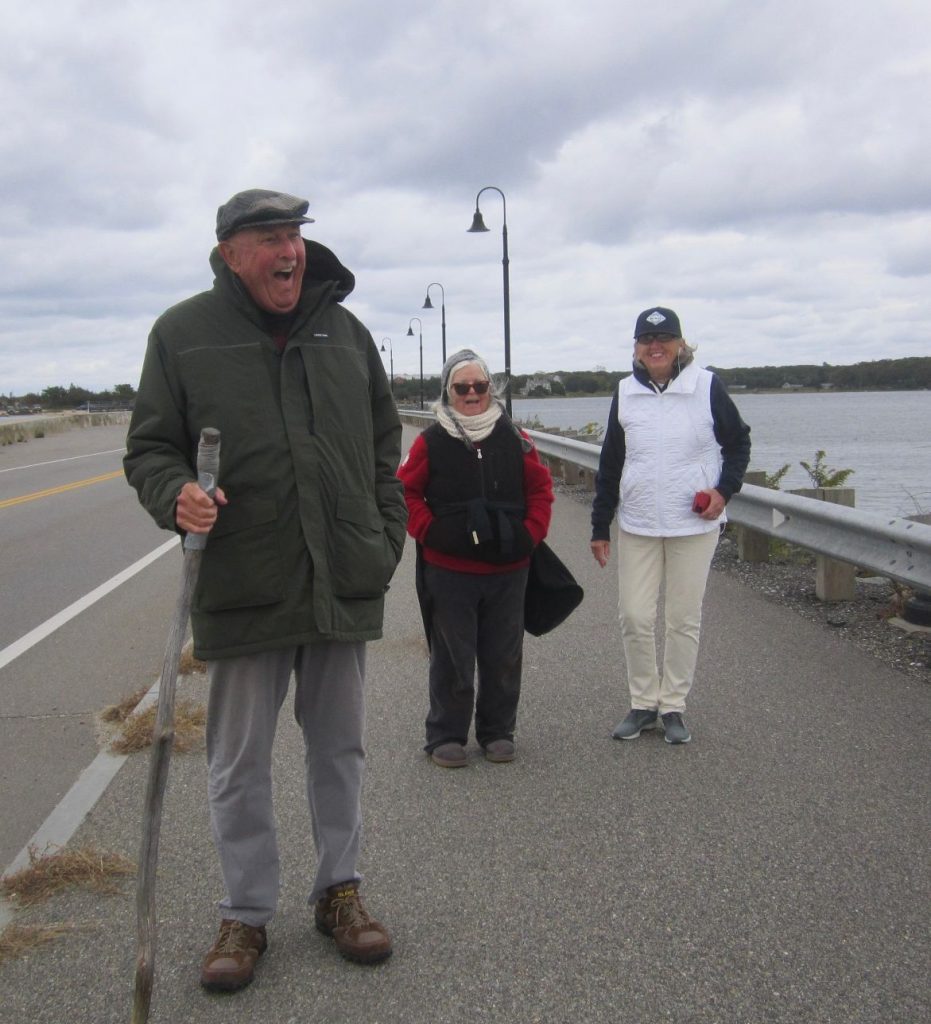 It was a cheerful walk!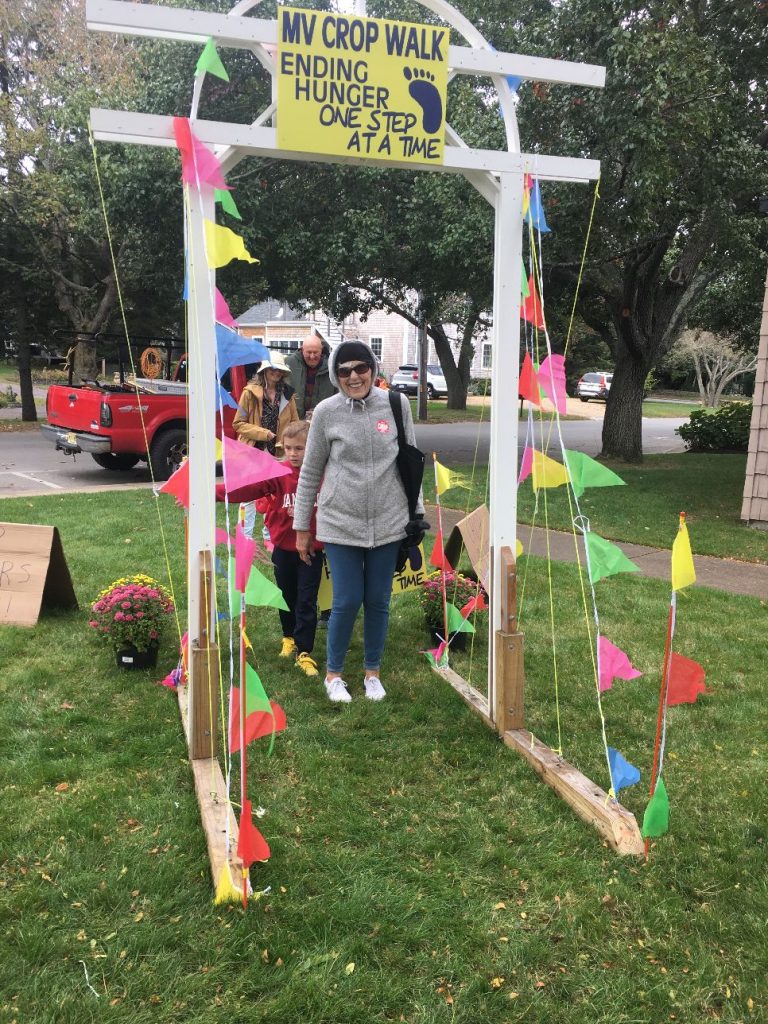 Led by Shirley, the Chilmark Church team crosses the finish line.