September 8 at 7:30 Francis Allard and John Leecock arrived to begin work on steeple restoration.  Remember Lia Kahler's concert "Spirit Song"  on Sunday at 3  to raise funds for this project.
The riggers access the roof.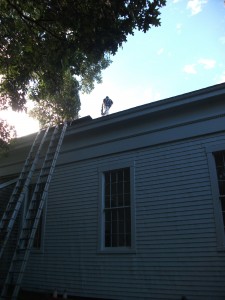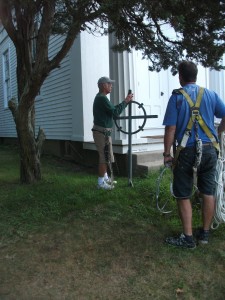 Frank shows John the cross.  They will take it home with them for repairs.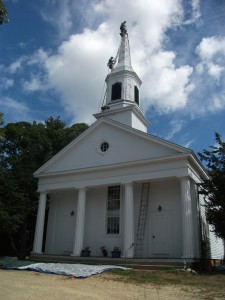 Francis Allard measures for new bracket for cross.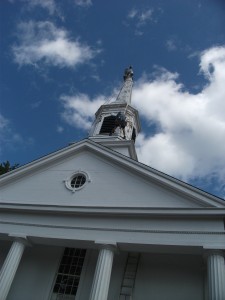 John Kevin Leecock continues scraping after initial power wash.