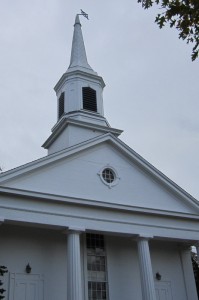 It all began with hurricane "Sandy".  The cross took a dramatic lean to the East.  Before it could fall Mark Clements brought over his equipment and Roy Riley rode up to the heavens and took down the cross.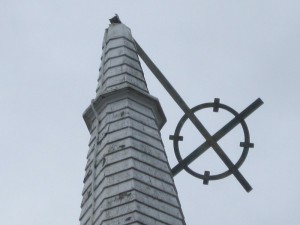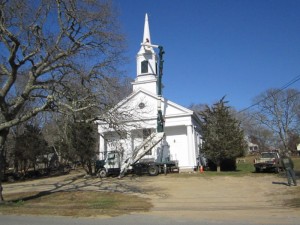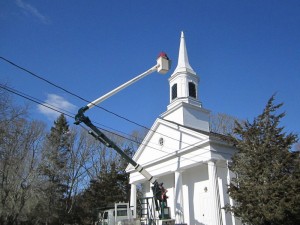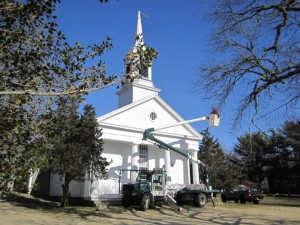 Now  it is time to repair the cross and do some overdue maintenance on the upper part of the steeple (the bottom third was rebuilt four years ago). John Leecock from Palmer, Massachusetts, a partner of Frank Allard, who repaired steeples in West Tisbury and Edgartown and even, Chilmark, years ago, has been consulted about doing the work.
Contributions to the project would be most welcome:  Chilmark Community Church, 9 Menemsha Crossroad. 02535.