Roof repairs have begun to ensure that the new sanctuary ceiling doesn't have new water damage.  The roof is 22 years old and is showing signs of wear.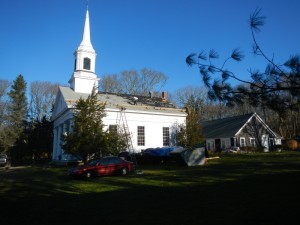 Tearing off the old.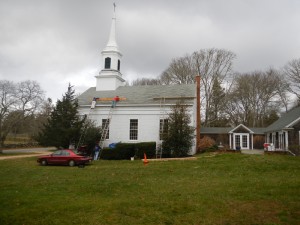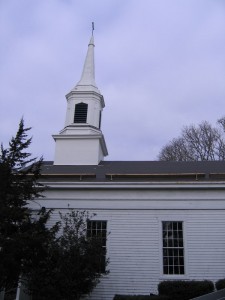 The south  roof is stripped and the ice and water barrier(better than roofing paper) applied.
Description: "Strip off all old shingles down to roof "sheathing"; apply Ice and water barrier over entire roof area, apply 8 inch white aluminum drip edge along all fascia.
Use Lifetime architectural shingles applied to manufacturer's specifications.
Total roof area :2800 square feet.
All demo material loaded into dumpster, which will be provided by Church.
Workmanship guaranteed for two years unless manufacturer warranty takes precedence.
Total labor cost                     $6160
Estimated material cost      $5800
Estimated dumpster cost    $800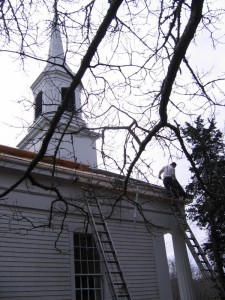 Stripping off the South side.