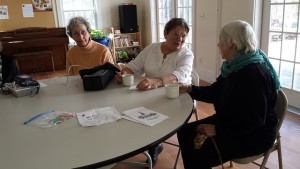 Rev. Arlene preached on the 12th admonishing the congregation to rest on the Spirit in their upcoming time of transition.  She gave all sorts of parting advice and it was well received.
Her off-island contact information is:
Arlene Bodge, 303 Brooksby Drive, Unit 218, Peabody, MA 01960.  Her phone after May 1 will be 978-587-2699.