This was Rev. Dr. Charlotte Wright's last Sunday in our pulpit.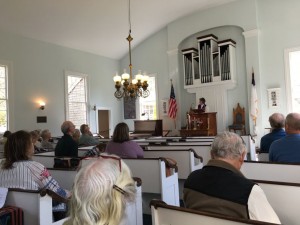 After our formal farewell in the sanctuary, there was a bountiful reception in the Hall with every great cook in the church contributing fabulous food.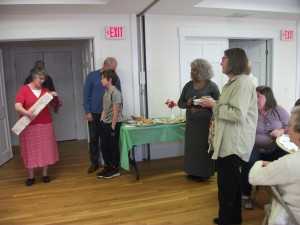 Charlotte got somethings to remember us by:  a tree planted in a national forest,  a doggy Thank You card and, she guessed it,  a ukulele.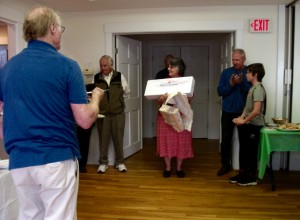 She looked at Emily in the kitchen as she told her story of borrowing the ukulele from the W.Tisbury library to play with Thursday Strings at the church.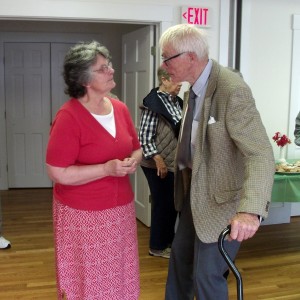 Everyone had a chance to say goodbye and wish her well. She did so much for Chilmark Community Church.  We'll be forever grateful.