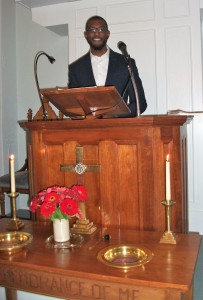 What a privilege it was to hear Rev. Steven Chambers this morning.  No one slept through that sermon!  It touched so many themes that we've discussed in the past year.  We  were really inspired.
Thanks to Lorna for bringing him to the island this summer for the Teen Camp Meeting and for Rev. Charlotte for inviting him to preach in Chilmark.  We enjoyed meeting his Mother, Sister and Niece , Hannah, who came all the way from R.I. this morning for the service.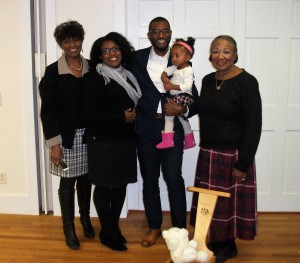 Another special blessing this day was the music Lia Kahler offered, her amazing voice filling the sanctuary with Spirit.