Portraits by Susan Heilbron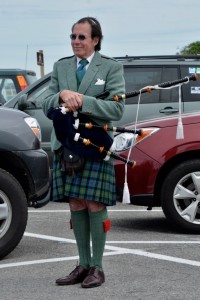 Tony Peak called Menemsha to the Blessing of the Fleet and Memorial Day Service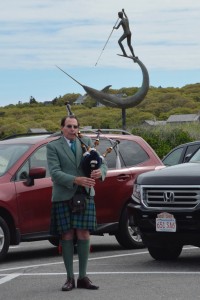 Greeting Tony, Tim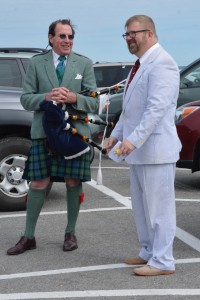 Coast Guard, Von Desonnek, Gonsales and Hughes at attention.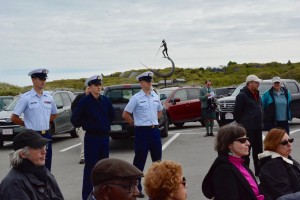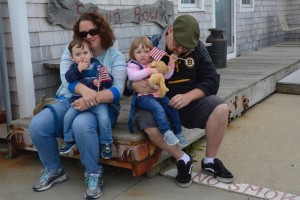 Twins get ready to place their flags.
Vicky talked about meaning of "Blessing".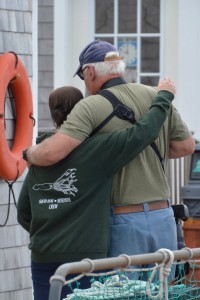 Menemsha Texaco was essential.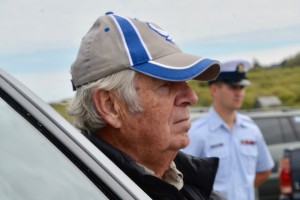 Judy not pictured, in car.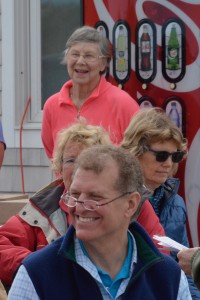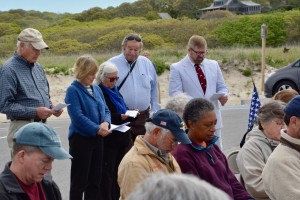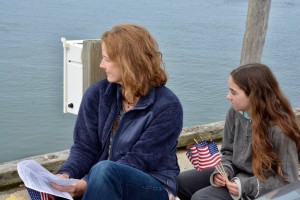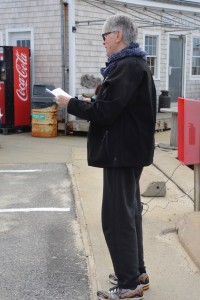 Lia sang "This is My Land"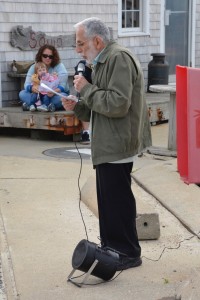 Armen blessed the boats after Claire read their names.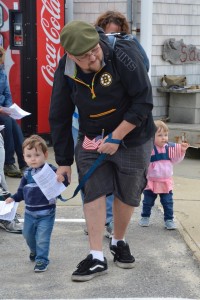 Then the twins placed their flags.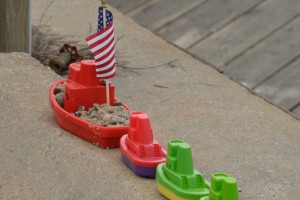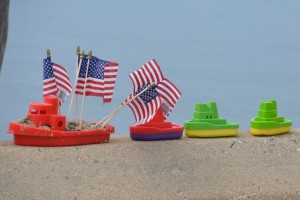 Not pictured: fabulous doughnuts and coffee.