What a wonderful morning!  So many workers.  Many lovely children.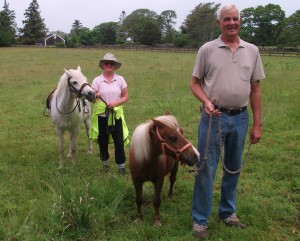 Bob and Irene were ready early.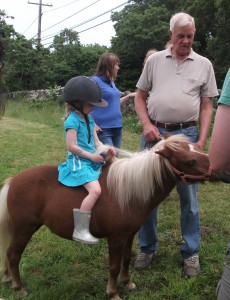 Some rode the pony, others were happy to sit the little one.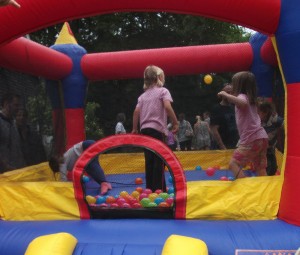 The Bounce House was a great hit.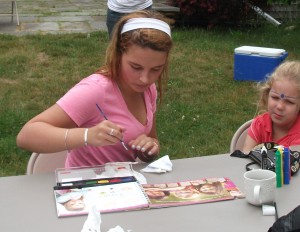 Face Painting by a pro.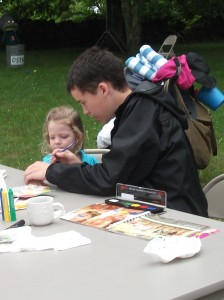 And hand painted for a reluctant little one.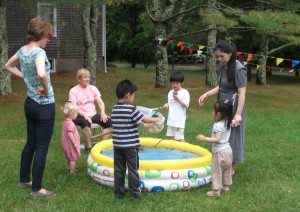 Traditional catch a ball.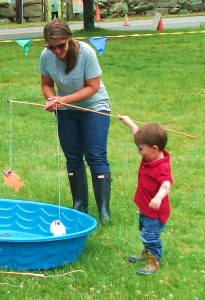 The magnetic fishing pole…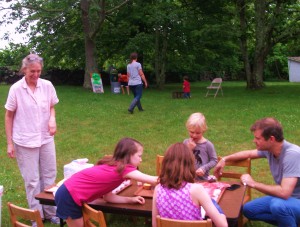 Decorate your own cupcake!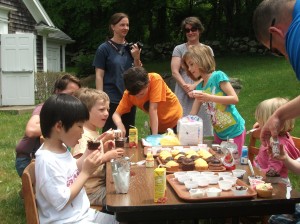 Very popular cup cakes.
Thanks to Julie, Kim, Sarah, Emily, Peter, Andrew, Janet, Seongmoon, Bob and Irene, Fran and Larsen's fish market for ice,  Kristine and Joe for the goats.