On July 28 Rev. Arlene Bodge was made Pastor Emeritus to the Chilmark Community Church.
For years of service to the Chilmark Community church and to her lord, jesus Christ;
For leading her flock through
good times and hard times;
for planning,supporting and building a community room for christian education and fellowship; for her vision, common sense, kindness, humor, wisdom, preaching and constant love:
Rev. Arlene Bodge
is hereby certified
Pastor Emeritus to
Chilmark Community Church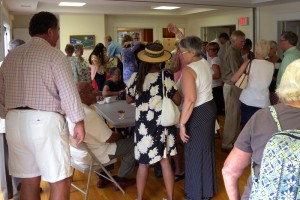 Of course the Polar Bears were there to honor their Arlene!