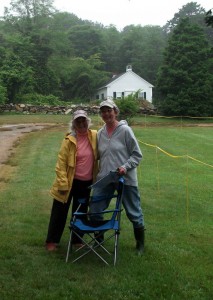 Grey and foggy , The Flea toughs it out.   Ann and Kathie (and Emily, not shown) were there early to greet the tentative vendors.   Unfortunately, most folded their tents well before noon.   Showers discouraged all but the heartiest shoppers.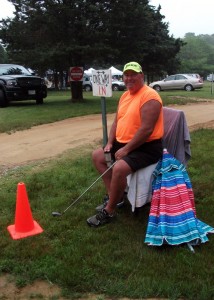 Gill, didn't even need to  put up his sun umbrella until the fog turned to rain.
Thanks to Annette and everyone who helps run the flea market.  Your dedication really shows on a day like this.