Over 30 friends tonight.  Glad to have some return from the winter away.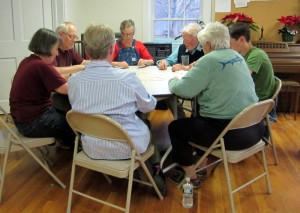 Days are getting longer.  While the older people talked or played Bananagrams, the young enjoyed a warm spring evening.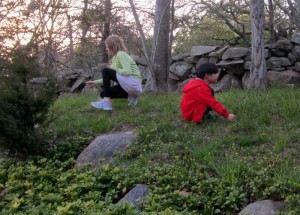 There was a project (after tag)..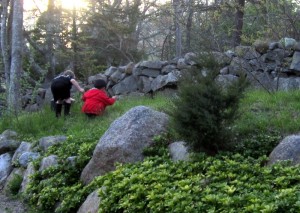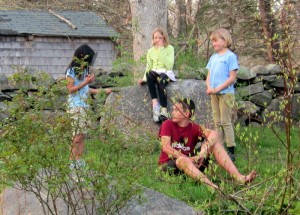 It had to do with grass and rocks…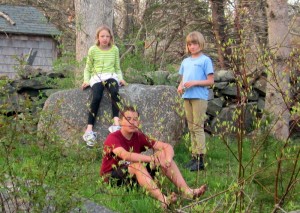 And it was peaceful.