A good group met for making centerpieces for the Church table at the Flea.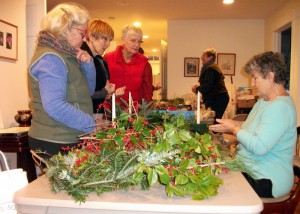 Katie, Emily and Kathie looking over the options.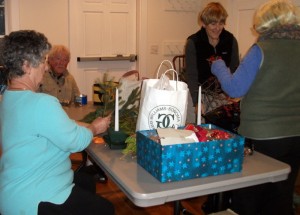 Studying the materials.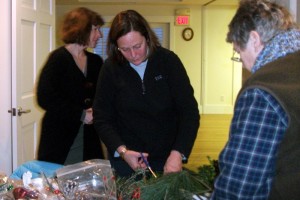 Laurie and Jen were at it early.  Lucky for us Jen remembered how it was done last year.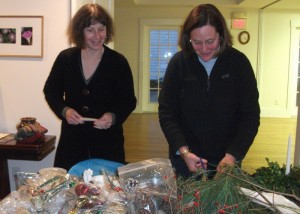 Susan studies the "master".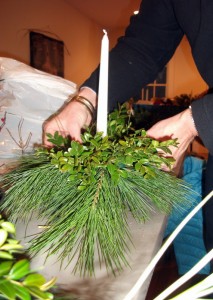 Building up the shape.
Saturday, the 14th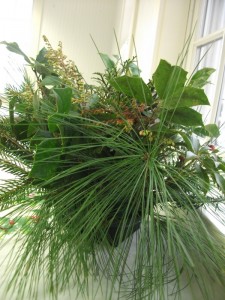 Finished product.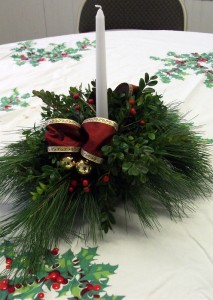 Don and Laurie man the church table at the Flea.  Again, Kim had it all organized for us.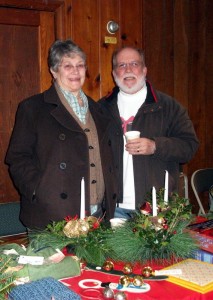 Ann Checks the first shift.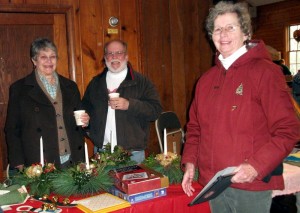 She had so many "fires to put out" opening hours.  Frig. & furnace not functioning.  Sorting vendors.  What an enterprise!  Thanks, Ann.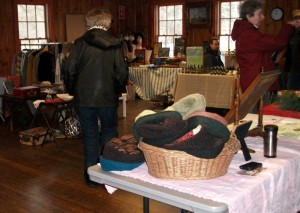 The vendors set up.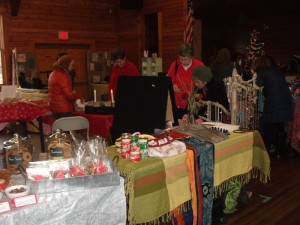 Rodney B. got the heat going.  The people came.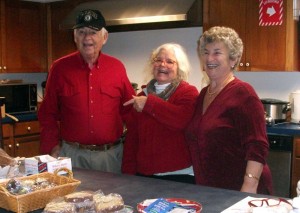 Judy and Kathy and Ted setting up kitchen for lobster rolls and clam chowder.