Mike Gilman from Aquinnah Baptist Church was our guest of honor as we celebrated Labor Day weekend at Chilmark  Community Church.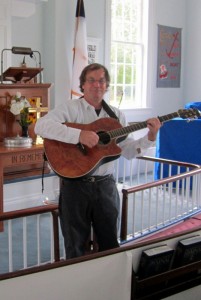 Mike sang his original songs "Why Did Jesus walk on Water?"  and "I'm having supper at the Lord's Feast tonight".  His father, George Gilman, is a summer member of our congregation.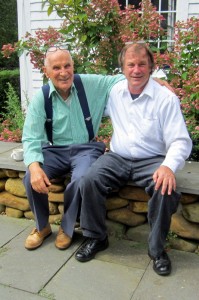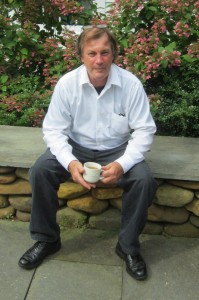 We're hoping Mike will return this winter for those of you who missed him.
Summer is winding down. We thanked Ann Deitrich for her labor running the Flea Market which ended yesterday.  We had 10 kids in Sunday School with summer friends lingering and back to school kids returning.
We said goodbye to all the kids from Shirley, MA.
And goodbye to Noah, visiting his grand parents, Connie and Preston: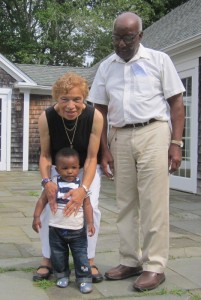 We had a lot to celebrate this morning with Ted Mayhew back with us. We're keeping him in our prayers.  Just 2 or 3 Lobster Roll Tuesdays to go.